Mobile Spray Tanning
We're Excited to announce our newest service, Mobile Spray Tanning!
In this new service we will be using Norvell professional spray tanning products. We chose Norvell not only because they are the largest manufacturer of spray tanning products in the world, but also because their solution gives that just off the beach color, every time! Perfect for our coastal clients.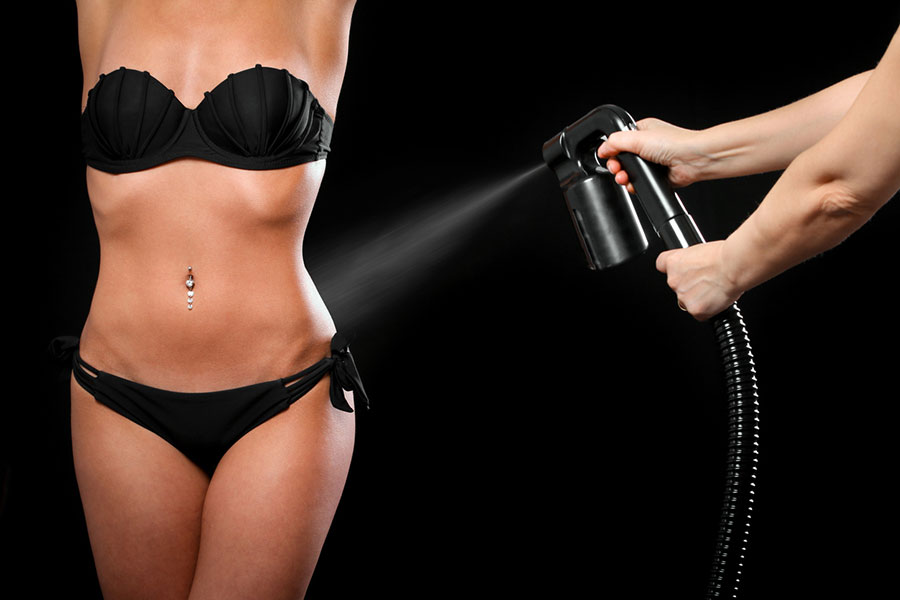 Mobile Spray Tanning will be offered to our Bride's Side Beauty clients only, no outside appointments will be taken. This exclusivity will allow the sought-after Thursday appointment, to be available for our Bride's and their maids. We hereby declare Thursdays Tan Days!
Plan on making your appointment about 4-6 weeks prior to the wedding. Times will be first come first serve. Even though we are reserving tanning for BSB clients only, we are expecting about 2-3 groups every Thursday. Pricing can be found on the Rates page of our website.
Here is what to expect and instructions for the tanning process:
24 hours Prior to Tan
Exfoliate the body
Shave without shaving cream
Do not use moisturizers or deodorant
(If you do not feel comfortable skipping shaving cream, moisturizer and/or deodorant 24 hours prior to the tan, you can wash your body from such products right before the tan appointment.)
Day of Tan
Wear dark loose fitting clothing to the appointment and flip flops
Come free of moisturizer, deodorant and makeup
Remove all jewelry
During the tan dress at you comfort level. Options are: totally nude, thong bottom and no top, top and bottom such as a bikini (please bring your own).
Post Tan
Do not get wet for at least 12 hours
In your first shower post tan, you should not shave or use soap/shower gel. Just use plain water to rinse your skin using your hands to wash away the bronzer.
The Norvell solution is formulated with cosmetic bronzers for an instant result, leaving you looking bronze upon completion. Your tan will develop in as little as 4 hours and will last up 7 days. Again, we are so excited to be offering this new service to our Bride's. We know most of us feel a little sexier with a sun kissed glow, and since we are in the business of Bridal Beauty, this was a perfect complement to our wedding day services. Hope you enjoy! See y'all on Thursday!
All the best, Jess