Classic vs. Trends in Wedding Makeup

Classic vs. Trends in Makeup
At Bride's Side Beauty Premier Bridal Makeup, we love reading bridal magazines and websites. We often see "trends in makeup" or "what's new in makeup" articles that are fun to read. But "trends" are not something that we usually follow when it comes to makeup in the bridal industry.
On the day of your wedding, we want you to look like you. We don't want to give you a look that is radically different than what you are used to, or that won't be in style years from now when you are looking back at your wedding photos. Rather, it's a classic, best version of you look that we know you will love.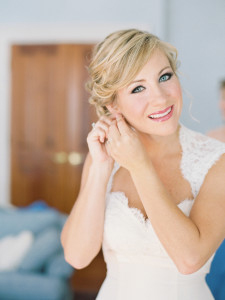 With all of our reading, all of our continuing education attending trade shows and conferences, we look to learn what's new in products, in application, and we take note of trends for a fun night out on the town. But at your bridal trial and on the day of the wedding, you can be sure that our premier makeup artists are using classic looks that are tried and true. And you'll get a makeup look that's completely you.
With a professional makeup application for your wedding day by Bride's Side Beauty, you are sure to be getting the very best in premier makeup that gives a classic, natural look. Take a look at some of our classic bridal makeup here! To learn more about our services, browse our website and look at our gallery of photos!