Extensions
You asked and we listened...
We are excited to announce that we now offer 18' and 20' real human hair clip-in extensions! These high quality extensions are 120 grams of hair with 8 individual panels. Incorporating these extensions with your own hair will give your wedding day style more volume, texture and depth, in addition to longer length if you choose to wear your hair down.
Your color choices are: blonde, dirty blonde, strawberry blonde, light brown and chocolate. Black and gray may be special ordered upon request. And if needed, the extensions can be dyed to match any hair color.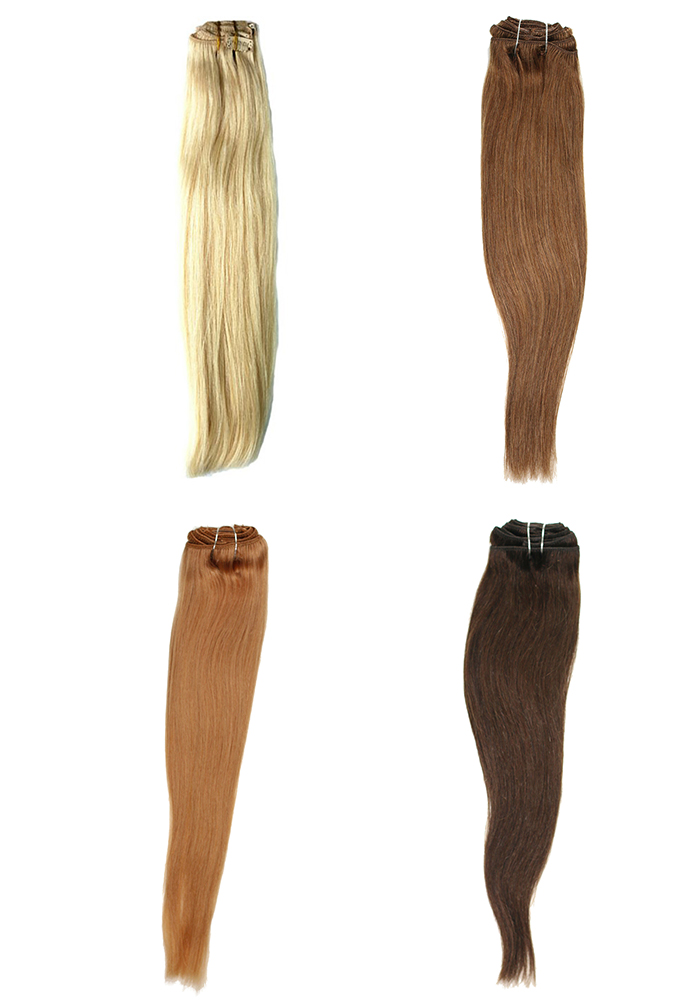 Care and Maintenance of Clip In Hair Extensions:
Use styling tools on low heat, be careful not to pull too hard while extensions are attached.
Dry shampoo may be used in between washings.
Once the hair becomes dull and product begins to build up, it's time to shampoo.
Steps to Shampoo:
Gently brush out all tangles with a looper brush
Wet the hair and begin to shampoo using a gentle sulfate free formula
Use a small amount of conditioner or leave in conditioner to reduce tangles
Blot extensions with a towel and allow to air dry
If you need your extensions to dry in a hurry, you may use a hair dryer. Always use a heat protectant to prevent damage.
Be sure to store your extensions neatly in the silk bag provided or hang them with a pants hanger. This will reduce matting and keep them looking great for years to come!