Fighting Humidity in the Lowcountry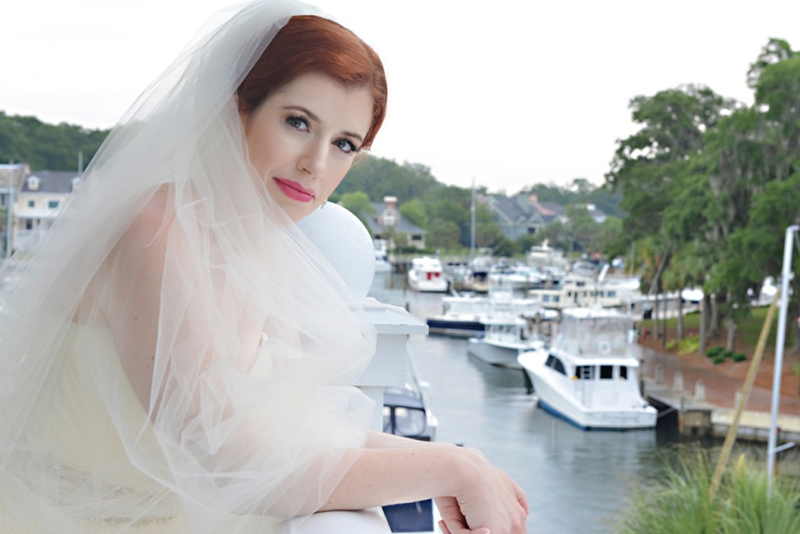 The Lowcountry has a climate all of its own. During the summer months in particular, and even now in the fall, it's hot, sticky and humid. This weather provides unique challenges in hair and makeup for a Lowcountry wedding. Never fear! That's what Bride's Side Beauty Premier Bridal Makeup artists are here to do. We are trained experts in ensuring that your bridal hair and makeup stay perfect all day long and having done makeup in the Lowcountry for the last 4 years, we know special tips and tricks. The last thing you want is frizzy hair or a shinny face in your photos! We have you covered. Literally!
What's a girl to do every day with her hair and makeup here? Here are 5 tips you can do every day to fight hair and makeup trials and tribulations in the Lowcountry!
Use blotting sheets. They are an inexpensive way to reduce shine on your face. Blot first then dust with a bit of powder.

Ditch your foundation and use a tinted moisturizer instead. It's more sheer and won't cake on your skin, leaving a more natural look.

Forget cream eye shadow and use powders instead.

Try anti-frizz serum for your hair.

After you blow dry your hair, use a finishing cream to keep smooth. Wrap your hair in a loose bun for several minutes, pull out and let the hair fall. It will have a soft and natural wave and hold up better against humidity.
At
Bride's Side Beauty
Premier Bridal Makeup, we are trained experts in this field. You can feel confident that on the day of your wedding, your look will stand up to the Lowcountry weather!