My Passion, Our Cause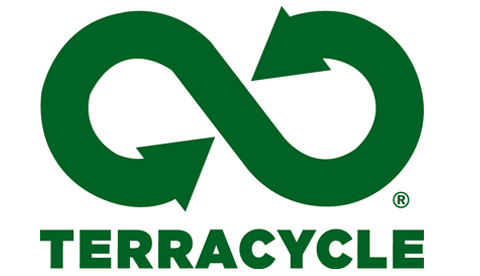 As a small business owner and a human on this planet, I feel a responsibility in helping to make the world a better place. I could contribute to this effort in infinite ways, and maybe I will. But today, New Years Day 2015, I am committing to reducing waste. Americans make more than 200 million tons of garbage each year, enough to fill Busch Stadium from top to bottom twice a day. And where do you think all this garbage goes? That's right, a landfill near your home. Landfills are toxic and have been linked to increased risks of certain types of cancer, including bladder, brain and leukemia. Furthermore, a study by researchers at the London School of Hygiene and Medicine also found that babies born to mothers who live near landfills have a greater risk of birth defects. Health reasons aside, wouldn't you choose fresh clean land for play and exploration as opposed to toxic wastelands? I would.
As the population grows, our need for more landfills increases. But, it doesn't have to. We need to wake up to simple waste reduction and being responsible for the waste we create. Think about what we take and what we buy. Will it end up in landfill? If so, is it necessary? The answer is usually no, it is not necessary. No we don't need that happy meal toy, no we don't need the free koozie or rubber bracelet, no we don't need Styrofoam under our fruits and vegetables wrapped in plastic (this is absurd), and no we don't need to use disposable dishes (just wash the dish)! Disposables were invented in the 1950's for the overworked housewife that desperately needed a break from washing dishes once in a while. Fast forward 65 years. Everything now comes in a "convenient" disposable. And this "convenience" is where the carelessness began.
Now for someone who is obsessed with waste like me, it is awful to think about my business and how much waste we as an industry produce. Think about going into Ulta or Sephora, look around, everything will eventually end up in a landfill. Lipsticks, mascaras, lotions and potions. All of these items get used and pitched, so sad. So again, in an effort to reduce waste, myself and my team will be using TerraCyle.com to upcylce all of our used cosmetics starting 1/1/15. TerraCycle is a company on a mission to eliminate the idea of waste. They do this by creating waste collection programs (each one is called a "Brigade") for previously non-recyclable, or difficult-to-recycle, waste. The collected waste is then converted into new products, ranging from recycled park benches to upcycled backpacks. With great joy, Bride's Side Beauty is now a part of the personal care and beauty brigade with Terracyle and can accept any of the following items for upcylcying.
Hair care packaging such as shampoo and conditioner bottles, non aerosol sprays, and hair paste jars.

Skin care packaging such as lip balm tubes, face soap dispensers, lotion bottles or tubes.

Cosmetics packaging such as lipstick cases, lip gloss tubes, mascara tubes, eye shadow cases, foundation packaging, powder cases, eyeliner, concealer and lipsticks.
You can bring any of these items to our studio and we will gladly send them to be upcyled on your behalf.
I pledge to be environmentally responsible in my business and in my home. In 2015 myself and my family will also start composting our food waste, while continuing to recycle. In addition to these efforts, I also volunteer with a local non-profit group called Experience Green, whose mission is sustainability. I hope my passion for the environment inspires you, or at least makes you think.
Here's to a better tomorrow and a wonderful 2015, Cheers! -Jess