Preparing for your Bridal Trial
The artists and stylists of Bride's Side Beauty do not require you to have a trial run of hair and/or makeup before your wedding. However, it is a good idea if you can make it work. Since 99% of our Brides live out of town, we understand having a trial is not always possible. Or maybe, you feel completely confident with our abilities and decide to forego the whole thing? Deciding not to have a trial will save you $200 and about 3 hours of your time, but if a run through is important to you (and we get it!), the money and time just might be worth the peace of mind!
So, you've decided to have a trial run? That's Great! Allow me to guide you through what to bring, what to wear, what to expect and what happens if you don't like it (I know you're thinking it).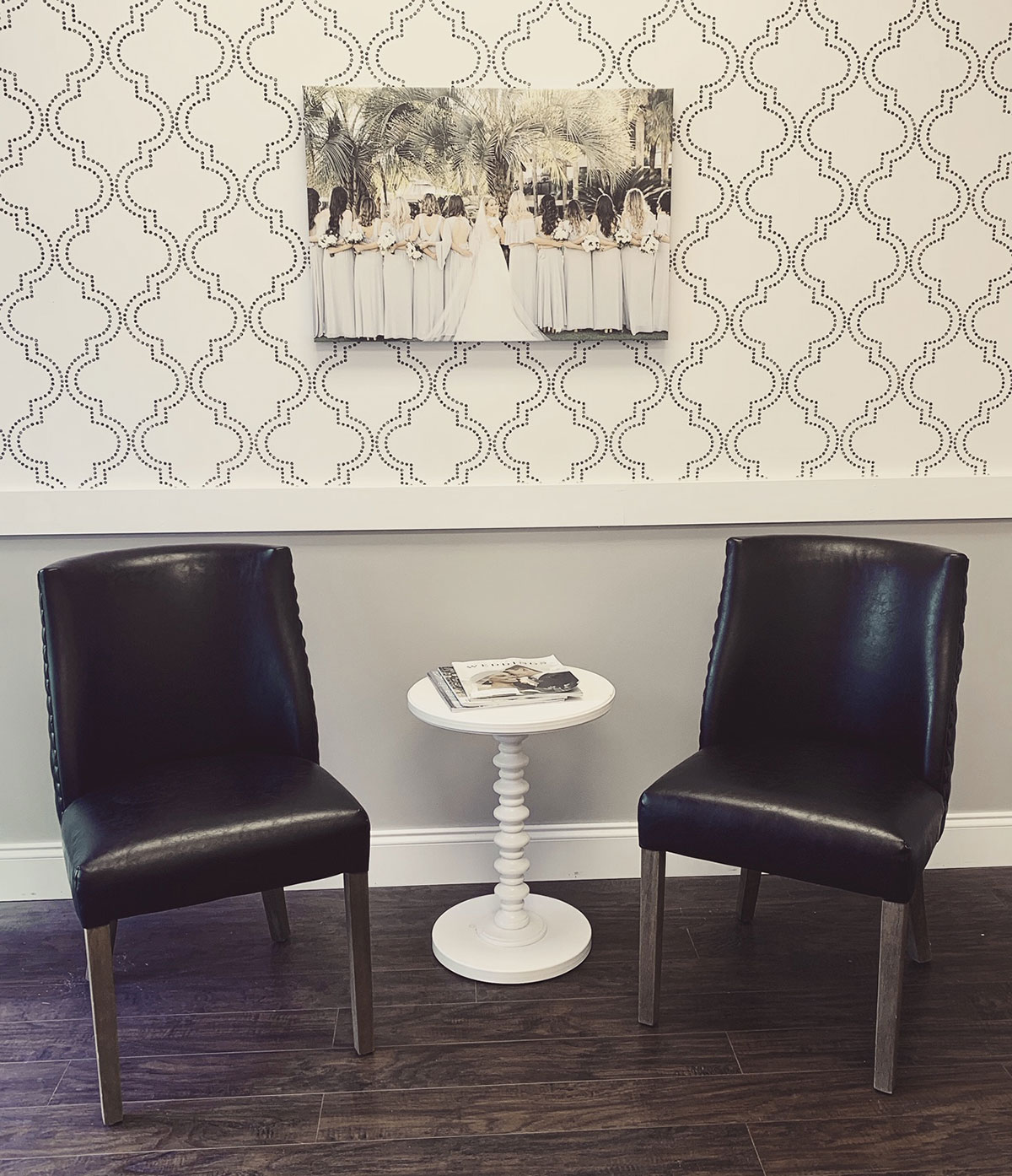 ---
What to Bring
Please arrive to the trial without makeup on and with clean dry hair.
For makeup trials, pictures are worth a thousand words! Bring pictures of not only looks you like, but pictures of yourself too. Because we ask that you arrive with no makeup on, we want to see what you normally look like. We also ask that you bring your own mascara and any makeup of your own that you want us to use specifically.
For hair trials, we would love to see your inspiration photos! A picture of your gown will also be helpful to see where the hair should be placed in accordance to your gown's neckline . In addition to the photos, please bring any hair accessories you have and even your veil if you'd like. We will also have our trademarked "Hair Menu" on hand for helping with ideas. The hair menu is a great communication tool and visual aid to help you when explaining to the stylist what you want.
For more about our Hair Menu see a previous blog post titled "The Visual Hair Menu".
What to wear
We suggest wearing a light solid colored top without a pattern. A bold color or pattern tends to through off the look. We also suggest not to come in too casual. We love leggings and t-shirts the most, but if you arrive in something too casual and leave in full makeup with your hair done to perfection, it can feel overdone. We suggest a nice outfit, one that makes you feel confident and beautiful when leaving the studio and all throughout your day!
What to Expect
For makeup trials, after we see all the pictures, we will then evaluate the common denominators in the inspiration photos and review with you to make sure we are both on the same page. We will also look at the picture of you with makeup on and talk about how you normally do your own makeup. We understand that you want us to do your makeup professionally, creating an elevated version of you, but it is also very important that we keep you "in your box". Your wedding day is not a time for experimentation and pushing comfort zones. We strive for nice balance of what you normally look like and glamour. After we come up with our plan, the artist will try to execute it to the best of her/his ability. We believe trials are a time to TRY and to give feedback. We like to go slow, start light and add as needed. In the end, what we are trying to do is take the look we've created in the trial and improve upon it for the day of.
False eyelashes are going to be optional for the makeup trials. I personally don't like to put them on in a trial unless a Bride really wants them. I feel false lashes are the cherry on top and I want to place the cherry on the day of the wedding, that's when it all comes together! Sometimes Brides feel overdone when they have lashes on in the trial. It's hard to see yourself in casual clothes with a full face of makeup and lashes. It tends to feel overdone in this situation and can scare some off. So again, we like to go slow, start light and then on the day of just turn it up a couple notches.
For hair trials, when coming up with the game plan, be prepared that the plan may consist of cutting your hair, growing out your hair, coloring your hair and/or getting extensions (we sell these if needed). Your hair stylist will guide you through what it will take to get the look you want, and sometimes that does require a little work on your part. Please know that for hair trials your hair stylist WILL NOT secure it to hold all night! Reason being, should you want to try a different style, your stylist will have to take it down and start over. And if you have 100 body pins in your hair with final hold hair spray, that will make it very difficult to try anything else.
For more about our Hair Extensions see a previous blog post titled "Extensions".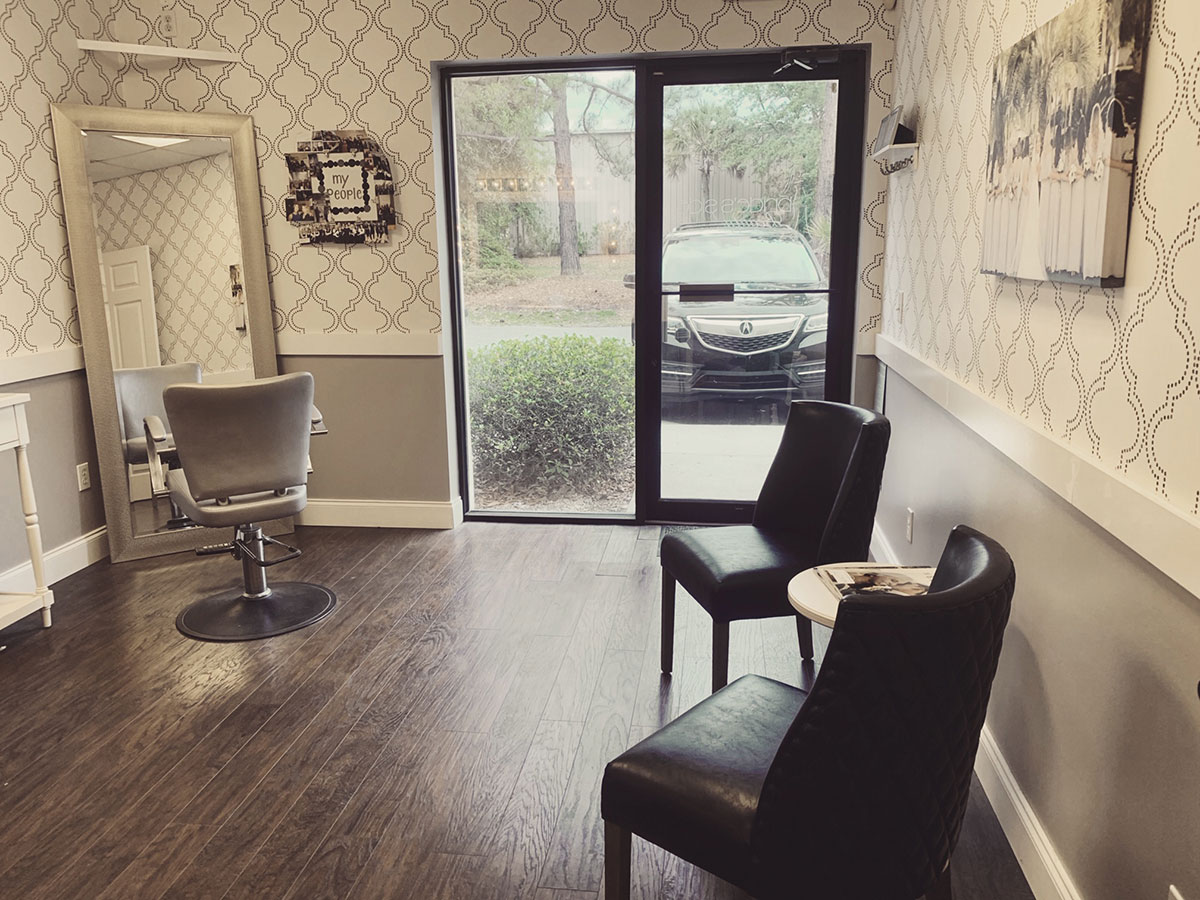 What happens if I don't like it?
It's cool, don't panic! First off, if you can communicate what it is that you don't like and what you do while you're at the trial, that would be best. Please don't worry about hurting our feelings or making us upset. This is our job, to please you, and we don't take criticism personally. You are paying for something that is intangible and that you can't return. If we don't get it right, you have to say something! So again, please speak up and let us try to get it right while you're there to save you another trip later.
Ok, let's say you're not sure about it, you leave and wear it around for the day. You decide at the end of the day it's not exactly what you had envisioned. You can 1) Communicate what to do different to your stylist/artist and they can add your comments to your trial notes and apply them the day of the wedding. 2) Come in for second trial. If you choose # 2, this appointment will be with the same artist and/or stylist you had before unless you've requested otherwise. If you've had a second trial with the same artist and/or stylist and are still not satisfied, we will give you a third trial complimentary with a different artist and/or stylist. If we are still unable to satisfy you after our third attempt, we will gladly refund your retainer and cancel our contract with you. This has never happened in our 10-year history by the way. We have been able to successfully satisfy over 1,000 Brides!
I hope this rundown was helpful! If you have any questions or concerns, please feel free to reach out!
All the Best, Jess
Trials are normally held at our studio located in Riverwalk Business Park at 484 Browns Cove Rd. Ridgeland, SC 29936. Pictures of our studio are shown in this post.