Your Countdown to Flawless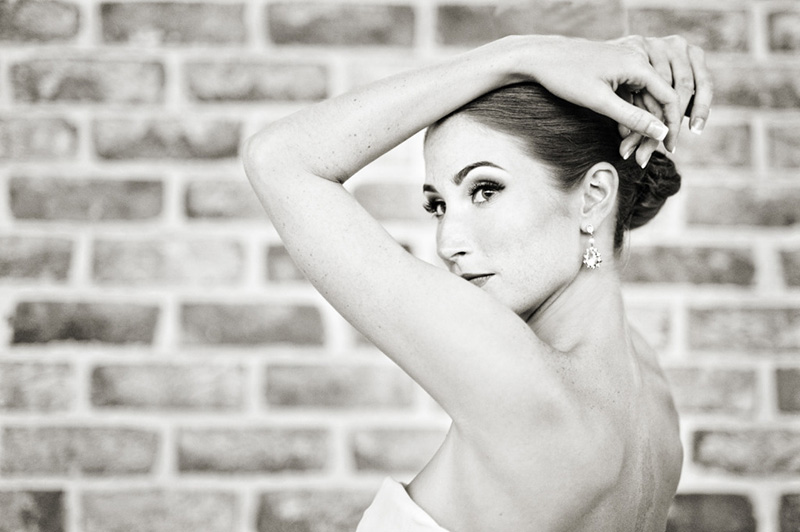 As a licensed Esthetician of over 13 years and a former Esthetics Instructor of 7 years, the subject of skincare is always close to my heart. Currently I work solely as a makeup artist, and with my previous experience in skincare, I know that your makeup will only look as good as your skin underneath. In fact, even though I only provide makeup services now, I still named my makeup business Bride's Side Beauty (pronounced skins in), because I believe that "beautiful skin is always in", that's how strongly I feel on this subject. So with that said, please allow me to give you some helpful tips and guidelines for your skin to look it's absolute best for your big day.
By now you have probably spent a considerable amount of time thinking about how you want to look on your wedding day. Your gown, your shoes, and your jewelry have surely been the front runners in terms of style and beauty. But, have you thought about your skin and how IT will look for the big day? This is a very important detail not be overlooked! Your guests will notice your gown and maybe your jewelry, but the one thing they absolutely won't miss is your FACE! I feel having beautiful skin (and makeup) can be your best accessory. So please, follow this countdown to flawless skin, a beautiful accessory not to be missed.
6 months prior - Start on a professional skin care routine! This routine should be for your personal skin type and condition(s). If you're not sure what skin type you have or what conditions need to be treated, you should see an Esthetician for a full skin analysis. This routine should include:
Daily
Cleansing (preferably with a clairsonic or similar device)

Toning

Serum (to correct or repair)

Moisturize or Hydrate with SPF
Weekly
4 months prior - Start a monthly or bi-monthly professional facial routine. You could even choose a hydrafacial instead of a regular facial, or rotate between the two. FYI, A hydrafacial is a machine assisted facial delivering extra exfoliation and hydration. A regular facial is more "hands on" with massage and extractions included.
4-2 months prior - If you have specific skin concerns such as hyperpigmentation (brown spots) or acne this is a good time to start a series of chemical peels to help correct those issues. Again, please see your skin care professional for recommendations.
1 month prior - If you are nearing 30 or over and have started to see lines around your eyes or on your forehead, now is the time to start botox. This treatment will relax the muscles to reduce the look of lines and wrinkles. In fact, with proper placement, you can even get a visible lift in the eyebrows. The result will be smooth lifted skin.
The week of - Be sure to either schedule a facial this week or take some time to give yourself a home facial. The facial this week needs to be exfoliating and extra hydrating (this will help diminish any fine lines), and don't forget to include your lips! Also, please sure your brows are groomed and the hair (if dark) is removed from your upper lip.
The night before - You will probably be tired and perhaps a tad overwhelmed on the night before your wedding, so I won't give you too much homework. But the one thing I do want you to do is please be sure to wash your face that night. If you feel like going above and beyond that, you could sleep in a hydrating mask, or if your are broken out, use a spot treatment for the flare-ups.
And of course, throughout this process, stay hydrated and get plenty of sleep. For water consumption- you should be drinking half your body weight in ounces a day. Keep that mind in the days leading up to your wedding.
I would be happy to help coach you on skincare and point you in the right direction. Unfortunately, I no longer offer any skincare services, nor do I sell any skincare product. If you are a local I can personally recommend LUX~ a medical spa, located in Bluffton, SC.
Address: 350 Fording Island Rd #101, Okatie, SC 29909
Phone: (843) 757-3223
And please tell them I sent you! Good Luck and remember "beautiful SKIN is always IN"
-Jess